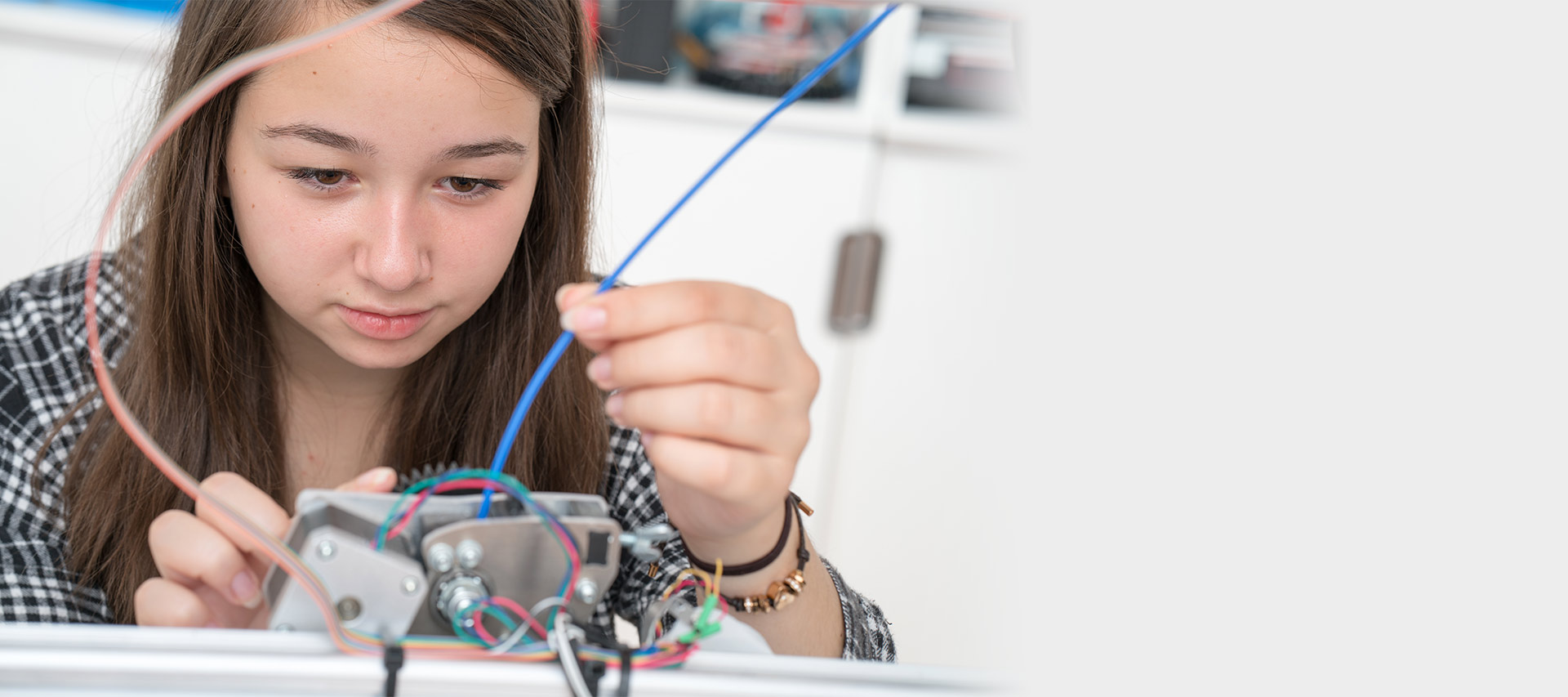 ---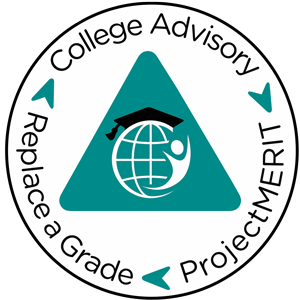 ---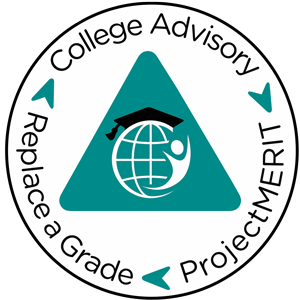 Guarantee that your child stands out and has an unparalleled resume.
You've heard stories about high schoolers with 4.0+ GPAs and perfect SATs being rejected from Harvard or Stanford. Some of these students also have long resumes filled with extra-curricular activities and club memberships. If they can't get in, what kind of students are these colleges looking for?
To get into selective colleges, it's not good enough to just get good grades and score high on the SATs. Anyone can study for a test and complete the work they're assigned. Anyone can attend club meetings or show up for practice. These things don't stand out any more.
At Merit, the College Advisor guides students through the process of innovating their own project—the kind that will build character and dazzle admissions committees.
By creating original projects that involve research and solutions, students find their passions. Students meet with their College Advisor once per week (in person or online) to discuss the project and to learn how to implement and organize the next step. Not only do the students become independent thinkers and receive public recognition for their projects, they also learn leadership skills and build confidence that will last for a lifetime.
When students become the CEO, founder, and patent holder of their projects, their college applications will stand out, and they'll get in!
To learn how to ensure that your child gets in!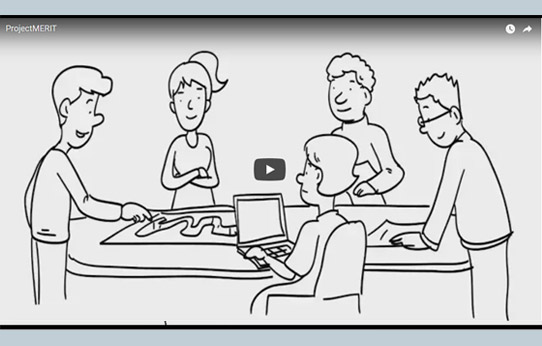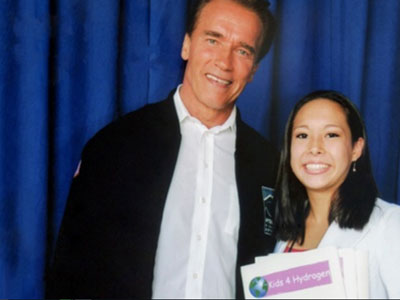 Students become dynamic, independent thinkers and develop lifelong leadership skills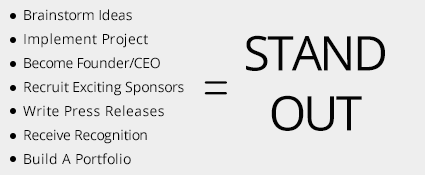 We guide students through the entire process of doing a project -- but they claim full credit!
When your child is the CEO, founder, and/or patent holder, their application will make the cut!
Request a FREE consultation
to learn how to ensure that your child
gets in!
ProjectMerit Book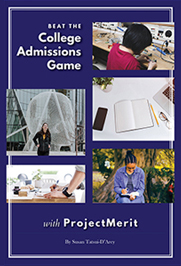 Learn how to do a project with this easy-to-read book!

This book guides the student through the entire process of doing a college project—from brainstorming to implementation to fruition. With examples of other projects that students have completed, the students learn how to plan each step, how manage their time to get it done, and how to present it on college applications to leave admissions committees dazzled.

Do a project. Ensure that your child gets in!

Buy it on Amazon!

Read more about the author, Susan Tatsui-D'Arcy!
Project Ideas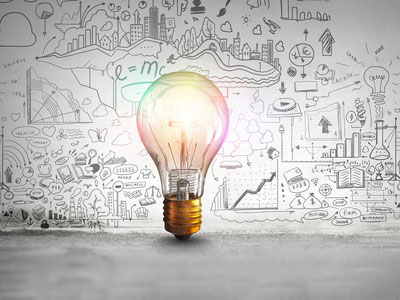 Engineering Design
Create a transit solution in your metro area

Computer Science
Create app that lets shoppers know when they are buying food that contains GMOs, right at the grocery store

Animal Rights
Create a website where animal abusers are called out with videos, photos, and statements about their animal abuse

Environmental Science
Educate the public about single-use plastic

Social Media
Start movement about when to shut off social media and meet face-to-face

Coronavirus
Demonstrate a new way for people to protect themselves from viruses

CO2 Reduction
Anything to do with CO2 production

Election Security
Come up with a new way (or publicize an existing way) to increase election security and protect voter rights
Testimonials
My son benefited from Merit in many ways: college counseling, tutoring, projects and boot camps. My son's only regret was that he did not work with Merit earlier! Boys tend to not want to work or talk to anyone in their teenage years. Merit advisors have a unique insight into youths and can relate to teenagers. We started with ProjectMerit for our son and tutoring for our daughter. My son is an artist, so it was nice that Merit advisors were able to help us with colleges outside of the typical purely academic offerings. They know how the system works and are well versed in paths outside of that system as well.

Our daughter who is a freshman at Mitty High School is starting ProjectMerit this year!

Merit can offer anything a student needs. Advisors can even help with life coaching, planning, and scheduling for finals.
-Connie Decena