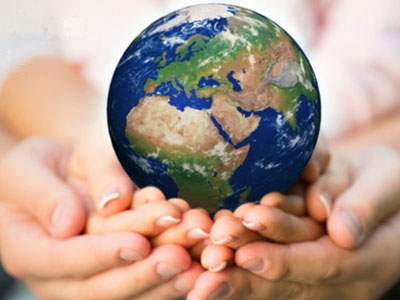 Merit is a Full-Service Educational Consulting Firm. 
We know that GPA and SAT/ACT scores don't guarantee admission into top universities in the United States. You know you want your child to excel in high school and stand out among their peers so they get in to their dream colleges and succeed in their future careers. We know that it's difficult to navigate through the multitude of steps to ensure that your child has a solid portfolio that can win them admission to the best colleges.
MEC offers comprehensive services that include College Advisory, ProjectMERIT, and Merit Academy (a K-12 accredited private school with one-on-one classes). All students need a college advisor. Whether they are in 8th grade and positioning themselves to get into a good high school or they're knee-deep in the college admissions process, we can help. By keeping them on track and organized through the college selection, admission deadlines, essays, and letters of recommendation processes, we ensure that they sail through confidently and on schedule.
MEC has cracked the code on how to get into top universities. What's the secret? We build a customized plan that lays out every step to position them to be that student with a winning application package. First, we carefully guide them as they innovate a ProjectMERIT. Focused on their interests and future careers, the students start and implement a powerful, one-of-a-kind project that makes them the founder and CEO. Next, we help them make smart choices about college selection by using Merit's College Worksheet. Finally, we make sure their applications, essays, letters of recommendation, portfolios and interviews are perfect to set them apart from their competition. If they received a low grade (D or F), they can retake that class through Merit Academy and their new grade will replace the D or F! Our goal is to ensure that your child gets in!
 To learn how to ensure that your child gets in!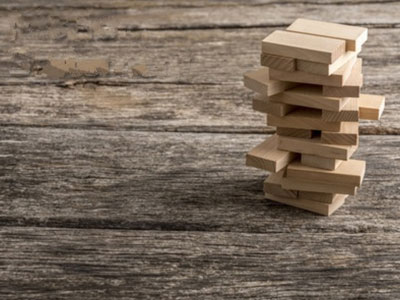 Exclusive one-on-one classes with curriculum designed to intrigue, inspire, and innovate!
Merit Academy provides the highest quality individualized instruction for each and every student in order to provide a comprehensive and academically challenging education that ensures that the student's academic, social, and emotional needs are met.

Students are guided on this path by enthusiastic and passionate teachers with the goal of matriculating to a top college and pursuing a successful and satisfying career.

Comprehensive one-on-one classes supported by excellent communication between teachers, students, parents, and administrators is the cornerstone of Merit Academy's philosophy and success.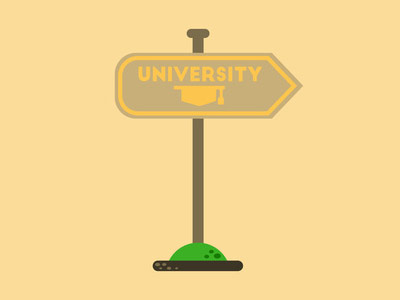 Exclusive one-on-one classes with curriculum designed to intrigue, inspire, and innovate!
Merit Academy's Schoolwide Learner Outcomes center around giving students the academic, social and global skills needed to give each student the foundation they need to succeed in higher education and their future careers.
Merit Academy promotes discussion and critical thinking and expects graduates to:
Effectively communicate using oral and written formats
Discuss, debate, and write papers to demonstrate their critical thinking and analytical prowess
Merit Academy inspires its students to excellence in all areas of development and expects graduates to:
Read and comprehend novels, poetry, non-fiction, and textbooks
Solve mathematical and scientific problems using critical thinking and problem-solving techniques
Be capable of entering STEM majors in college
Merit Academy encourages its students to be global citizens and expects graduates to:
Understand global issues and initiate organizations to remedy problems
Be professional, entrepreneurial, environmental, financial, and innovative leaders
Be mindful of sustainability and their own personal environmental impact and actively work to improve the environment both locally and globally
Merit Academy promotes responsibility and expects its graduates to:
Take ownership of their own learning and advancement
Demonstrate a commitment to civic and community involvement
Honor and take pride in themselves, their campus and their community
Merit Academy emphasizes integrity and expects its graduates to:
Conduct themselves with honor and civility in the classroom and in the community
Lead others through ethical example
Examine their choices and thereby improve their own character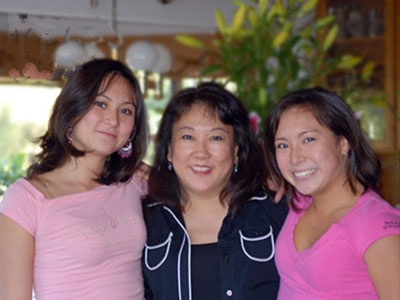 The inspiration behind Merit
In 1984, I became pregnant with my first daughter Nicole. After the initial excitement, I became overwhelmed about the prospect of sending my daughter to the terrible public schools in our district, which just had their budgets cut. Being an educator myself, I was in contact with some of the teachers. I knew how bad the textbooks were, how large the classes were, and how incoherent the curriculum was. Even though she wasn't born yet, I was worried about how my daughter was to be educated.

I don't think my situation is unique. Across the nation, public and private schools alike are plagued with the same problems. They lack an overall vision. They lack continuity from class to class. Teachers are burned out. In large classes, there is no guarantee that all students receive detailed instruction and individualized guidance. And students are pushed through regardless of whether they're prepared for the next level. These under-prepared students force classrooms to become remedial, making all students suffer.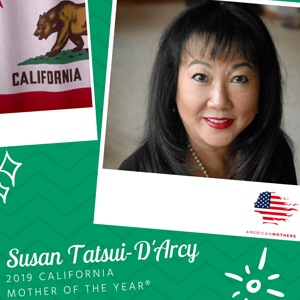 Honored by American Mothers, Inc
We're very proud that Merit's founder and Director Susan Tatsui-D'Arcy has been selected to be the 2019 California Mother of the Year® by American Mothers, Inc. This nonprofit organization was started by President Franklin Delano Roosevelt's mother Sara Delano Roosevelt back in 1935, and it has been honoring Mothers of the Year in all 50 states every year since. Many outstanding individuals throughout America have also served as officers, leaders, supporters and award recipients of this organization such as First Lady Mamie Eisenhower, Congresswoman Lindy Boggs, and Hillary Rodham Clinton.

With Susan's platform, she will speak to mothers about two of her passions: Setting up free child care for mothers, and guiding students to do projects that will help them get into top colleges, while solving regional and international problems.

Susan will be honored at the California Mother of the Year® gala in Southern California on April 13th where she'll talk about her plans to speak to moms at multiple events across many different media platforms throughout the year.

Susan is also a nominee for the National Mother of the Year® award, which will be announced in Washington D.C. on April 30th.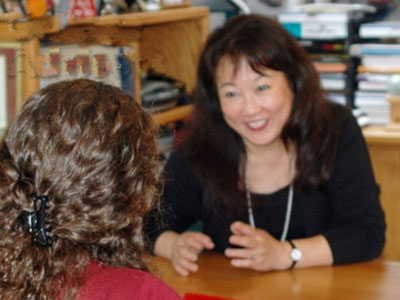 Our college advisors inspire and motivate students to make smart choices, and get in!
Most students either become overachievers or give up. If they weren't born with a brilliant mind, they often feel defeated by their peers because the competition to get into top colleges is intimidating. While this may be true, Merit College Advisors have unique tools and skills that inspire average and even poor students to take the steps to set themselves up with great careers and job security.

Our College Advisors and Specialists guide students as they make one of the most important decisions in their lives. We help them discover their strengths and interests so they go into fields that are interesting and engaging. We teach them how to stand out in the college admission process by delving into ProjectMERIT and how to organize their school work, projects, and extracurricular activities. We guide them as they discover their majors, choose their colleges, launch their projects, write their essays, prepare for interviews, and organize their four-year plans.

Merit's College Advisors are passionate and knowledgeable. Each College Advisor specializes in specific areas so students work with professionals who have up-to-date expertise. Students benefit from our excellent staff who specialize in college selection, ProjectMERIT, personal statements, SAT/ACT, interviews, appeals, press/media, social media marketing, and four-year plans. By working with our team of College Advisors, your child will succeed and get in!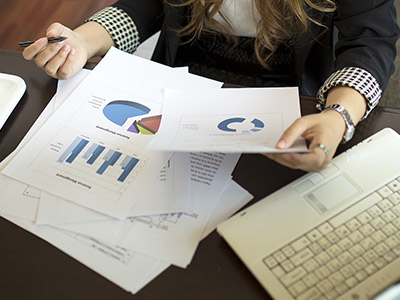 How to get a good ROI with your child's college education
When a college degree costs more than $250,000 -- parents are contemplating their return on investment (ROI) as their children make decisions about majors, careers, and colleges. Students no longer have the luxury of exploring and changing majors on a whim because what used to be only a few hundred dollars in tuition can now add up to more than $25,000!

Today, students need to explore careers before they enter college so they choose best-fit colleges that offer all of their potential majors. Students who organize a detailed four-year plan before starting college utilize the perks their departments offer and their portfolios are more complete and provide them with great opportunities to get into top graduate schools or start their careers in high-paying fields.
FAQs
Q: Can I take just one class at Merit Academy?
Yes, many students take just one class to satisfy their high school's graduation requirements in a hurry or to meet college entrance requirements. Merit Academy's accredited classes are taught one-on-one and we schedule classes to meet your deadlines. That way, students can take courses and complete them in as little as four to six weeks.
Q: How does college advisory work for students who want to do a project?
Students can either meet with College Advisors at our Santa Cruz, Cupertino, or Palo Alto (CA) offices or they can work with College Advisors on Skype. Either way, our College Advisors guide them through each step to ensure that they stay on track and complete their project by their senior year.
Q: I'm a home schooler and would like to have a Merit Academy education. How would I set this up?
You can purchase Merit Academy's curriculum and receive the same education that full-time Merit Academy students enjoy. Merit packages individual or full-year courses.
Q: Can my average child get into a good college?
Definitely! There are over 4,000 colleges in the United States, we help students select best-fit college. Students who have hopes of getting into selective colleges benefit from our guidance on where to focus and what to do. Many average students do amazing projects that get them into top colleges!
Q: What can I do to motivate my son to do a project if he just plays video games all day and night?
Playing video games can be addicting and kids sometimes need to have their parent set up rules about when to do homework, study for exams, and play games. When video gaming time is limited, students will be more inclined to do a project.
Q: How many AP classes should my child take?
Top colleges and universities are no longer encouraging students to take lots of AP courses. Colleges realize that when students are overloaded with AP classes, they don't have time to pursue their interests and explore new fields. Colleges prefer that students take interesting courses at their high school or community college to delve into subjects that they are truly interested in. Taking 2-3 AP classes in 11th and 12th grade is fine as long as they can demonstrate how they are pursuing their dreams and passions doing other activities.
Q: Will ProjectMERIT help my child get into a California State University (CSU)?
No. CSUs make admissions decisions based on GPA and SAT/ACT scores alone. They do not require essays, letters of recommendation or any other ways to get to know students, so CSUs won't have an opportunity to learn about the projects. ProjectMERIT helps students get into colleges that require essays, personal statements, letters of recommendation, and interviews.
Q: How can my child meet with a Merit College Advisor when we don't live in the Bay Area?
Merit College Advisors are available to meet student around the world using Skype and other similar programs.
Q: What can I do if my child gets a D or F in a class in high school?
As you know, a D or an F will ruin your child's GPA. Merit Academy offers one-on-one classes that will replace your child's D or F. When students retake classes with excellent Merit teachers, their grades improve and their GPAs go up! We schedule the classes around your child's school, sports, and other extracurricular activity schedules, and we can even start mid-semester if needed. When students must complete a class to replace a grade of a D or F by a deadline, Merit teachers can teach an entire semester in just about any time frame because we can teach in the evenings and on weekends. We can even complete courses that need to be completed by graduation so students can walk with their classmates.
Q: Should I encourage my child to do lots of volunteer work?
Volunteering and doing community service certainly speaks volumes about a student's integrity and compassion. Many students load up on hours and hours of community service and school clubs. Be careful not to pad applications with too many activities. College admissions officers aren't interested in students who are Jack of all trades, master of none! Students are better off spending time doing something they enjoy and becoming very good at it. Showing how passion leads to projects is a more interesting story.
Q: What looks better on a college application: sports or music?
Students should pursue sports and/or music only if they love it. Never force a child to take up an instrument or play a sport because it will look good on a college an application. The amount of time spent in practice and games/recitals could be better spent doing a substantial project or something that your child loves to do. Besides, it makes for a better essay and interview. If they're not the MVP or first chair, most selective colleges won't be impressed.
Q: Should I send my child to a summer camp at the college she hopes to attend? Does that help her odds of admission?
No. Paying the high costs of attending elite summer programs on college campuses do not positively affect admissions decisions. Admissions officers know that parents make decisions about which summer programs their children will attend and that the student goes along for the ride. Students are better off doing a project -- designing an app, writing a book, or starting a nonprofit organization. It'll save thousands of dollars and the student will be more successful at getting into their top colleges.
Q: With 4000 colleges to choose from, how do we narrow down our list?
First consider the student's career interests and make a list of possible majors. Then select colleges that have remarkable programs and departments that the student will enjoy. By making decisions based on academic majors first and then campus life, sports, and other factors second, the student will make smart choices and be happier for it.
Q: How do Merit College Advisors compare to other college advisors?
Merit College Advisors offers the most comprehensive program to college-bound students. All college advisors help select colleges and organize the application process. But, Merit helps shape students so they stand out. We guide students as they explore their interests and passions to ensure that they develop into interesting and outstanding leaders. We show students what they need to do to get into their dream colleges. And once they are accepted, we help them layout a four-year plan to make the most of their college experience so they graduate and land a job in their field or get into the best grad schools.
Q: Does my child have to attend Merit Academy to participate in ProjectMERIT or one-on-one classes to improve her GPA?
No. Students can attend any public or private school and do a project with Merit's College Advisors. Students can also take just one class from Merit Academy to improve their GPA and attend Merit part time.
Q: How fast can my child complete a one-semester class at Merit Academy?
All Merit Academy classes are scheduled based on your needs. If a student wants to take a one-semester class over a one-year time frame so they can absorb the concepts better, they can. If a student needs to complete a one-semester class in 4 weeks, they can. Merit classes can be completed in any time frame that works for you.