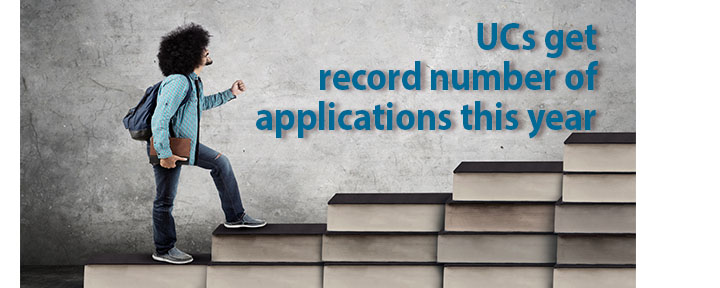 The University of California received more than 200,000 freshman applications for fall 2021 – that's an 18% increase from last year. This came as quite a surprise because we were expecting for applications to decrease due to the pandemic. With parents losing their jobs, students disillusioned about higher education, and uncertainty about careers and the future, most colleges have received fewer applications this year. So why did the UCs receive more applications than they have at any time in its history?
The UCs announced that they will NOT consider either the SAT or the ACT as part of their admissions requirements this year and in the future. Black applicants rose by 22% and Latino students by 12%. That's about 45% of the total applications to the 9 UC campuses this year.
UCLA received the most freshman applicants, followed by UC San Diego, and then UC Berkeley. For transfer applicants, UCLA received the most applications followed by UC Irvine, then UC San Diego, and finally UC Berkeley.