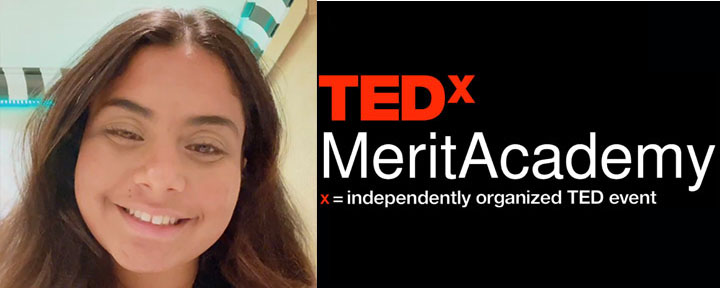 Many premature babies die each year because they do not have access to basic care and technology. Nishi created a low-cost neonatal incubator that can maintain a temperature of 34-35 degrees Celsius for up to four hours without the use of technology. So far, her Impact Incubators has distributed 100 incubators in rural areas of India.
About Nishi Dharia:
Nishi Dharia is a senior in high school from Milpitas, CA. Next year in college, she plans to major in Biochemistry and hopes to become a gynecologist after medical school. She also loves fashion designing and plans to explore this industry in her spare time.
Come see Nishi Dharia at TEDxMeritAcademy at the Rio Theatre on Nov 7th at 1:00-3:00 pm in Santa Cruz, CA.