This website was created by a former Junior in High School who saw the need for more advice and guidance for students looking to continue to higher education.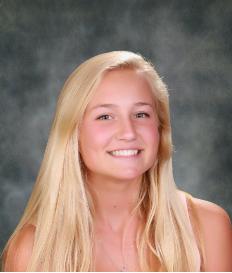 Hi, my name is Teagan. I am a senior in high school and I have created this website in order to help give advice for students looking to go to a four-year college and help clear up some of the weird, untrue advice and rumors that go around about college applications. I also want to use the stories of others to inspire students to keep following their aspirations.
With this website, I am trying to solve a problem that seems to be very prevalent along college applicants, which is the lack of information and guidance. No one seems to know anything about what it really takes to go to "this college" and "that college" and college in general.
My personal story is below if you would like to read about that as well.
---
Being in high school I often associate myself with the high-achievers of my average-sized public school. Having high GPAs and strong test-taking abilities, my friends and I all began to aspire to do what every high-achiever dreams of: becoming accepted to one of the top, most selective colleges in the United States. Most of my friends, trying to achieve this dream, knew that they had to have what was known in high school as "the impressive resume" to achieve this.
However, I began to realize that these "resume builders" advertised on the bulletin at my high school were not what demonstrated Ivy-League-caliber skills. I had friends that joined every club at my school, had their photo in every team yearbook photo and even started their own groups at school. Even though it showed a bit of leadership and school involvement, my friends were spread much too thin. They never had time to become fully involved in their activities; they began to dislike their involvement in school, become much more stressed, and in many of their cases, their grades even began to drop. This was who I had become, and I soon realized that joining all of these clubs that I had very little interest in was not a way to achieve my goals.
I have always been one for helping others. Since elementary school, I was always known as being the "happy girl" and trying to spread positivity and help other kids have fun at school. I took this natural trait of mine and strengthened it through school leadership and began to become a leader for others, starting off as President of my elementary school to ASB President of my entire high school.
In high school, I tried to continue to improve myself further. I tried to join everything. But with a gazillion other clubs and activities under my belt, I found that I wasn't devoting enough of my time to the things I really loved. In junior year, I decided to stop trying to force myself into becoming some "magic kid," and instead put my time and energy into helping others in a stronger way.
I soon learned from researching online that most of the students accepted to schools like the Ivy Leagues were amazing kids, but not because they joined clubs and represented on committees. They used their innovative brains to find a way to impact the world doing something that they loved.
Their are very few websites that tell you this. Wanting to change the way that kids approach trying to get into college, I decided to create a place that inspires students to stay with the activities that they love, whether it be art, leadership, athletics, or anything really.
And as we all know, not every student is looking to go to an Ivy League. I want to extend my help to these students too. Some of these kids still try to overachieve in their college search. Others aren't sure where they stand. And others, even though they have the abilities to do it, barely even consider a four-year college because they believe that they aren't smart enough or that they won't be able to afford the notoriously- pricey ambition of attending them.
Although I am still in high school, I have done a lot of research on colleges, college in general, students who go to college, students who get into certain colleges, and ways for everyone to go to college. On this website, I hope to share some of the knowledge I have accumulated from dozens of people and resources so that the college admissions process is just a little bit easier for everyone.