Vocational Consulting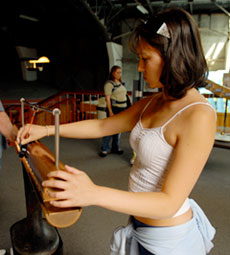 Exploring careers that inspire students.
Too often, students are pressured into enrolling in a university simply because it is prestigious—not because it will lead to the future they want. Not everyone is cut out to be college student, nor will they benefit from it; many students are choosing vocational paths, which can be just as financially rewarding and personally fulfilling, and they can complete their training in less time than college students.

At Merit, students investigate vocational schools in addition to universities. We offer career and vocational testing to help students find a career that they will enjoy. The goal is to find the best career for each student, and for some students, that career involves a vocational or professional school.
Merit Educational Consultants are available to work with students in two capacities. On-Site Sessions are available to students in Santa Cruz, Cupertino, or Palo Alto. Merit's headquarters are located in Santa Cruz County. Call 831.462.5655 or 877.357.5655 (toll free) to get started. Online Sessions are available for students nationwide -- 24 hours per day.
| | |
| --- | --- |
| Questions? Try our | |
top