College Selection and Career Exploration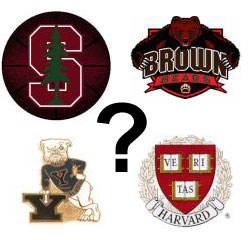 Choosing the best-fit college for you!
Discovering Your Niche
At 17 years old, most students have barely explored the many careers available to them, yet they will soon be grappling with this major decision. Visit college websites to learn more about the specific departments, and compare them to one another. That way, you're comparing apples to apples. Also read student blogs to hear what current college students say about their experiences.
Merit College Advisors guide students through their choice of career. We meet regularly with students, helping them identify their talent, explore the options, and find their niche. We use career/vocational and personality tests that match students with potential careers—often times careers the students hadn't even considered. During this process, students narrow down their choices and learn about which colleges are right for them. While name-brand colleges are popular, comparing departments and faculty between the colleges will help students determine whether or not the college is right for them. This tough decision becomes much easier when students have a knowledgeable guide.
Merit College Advisors are available to work with students in two capacities. On-Site Sessions are available to students in Santa Cruz, Cupertino, or Palo Alto. Merit's headquarters are located in Santa Cruz County. Call 831.462.5655 or 877.357.5655 (toll free) to get started. Online Sessions are available for students nationwide -- 24 hours per day.
| | |
| --- | --- |
| Questions? Try our | |
top