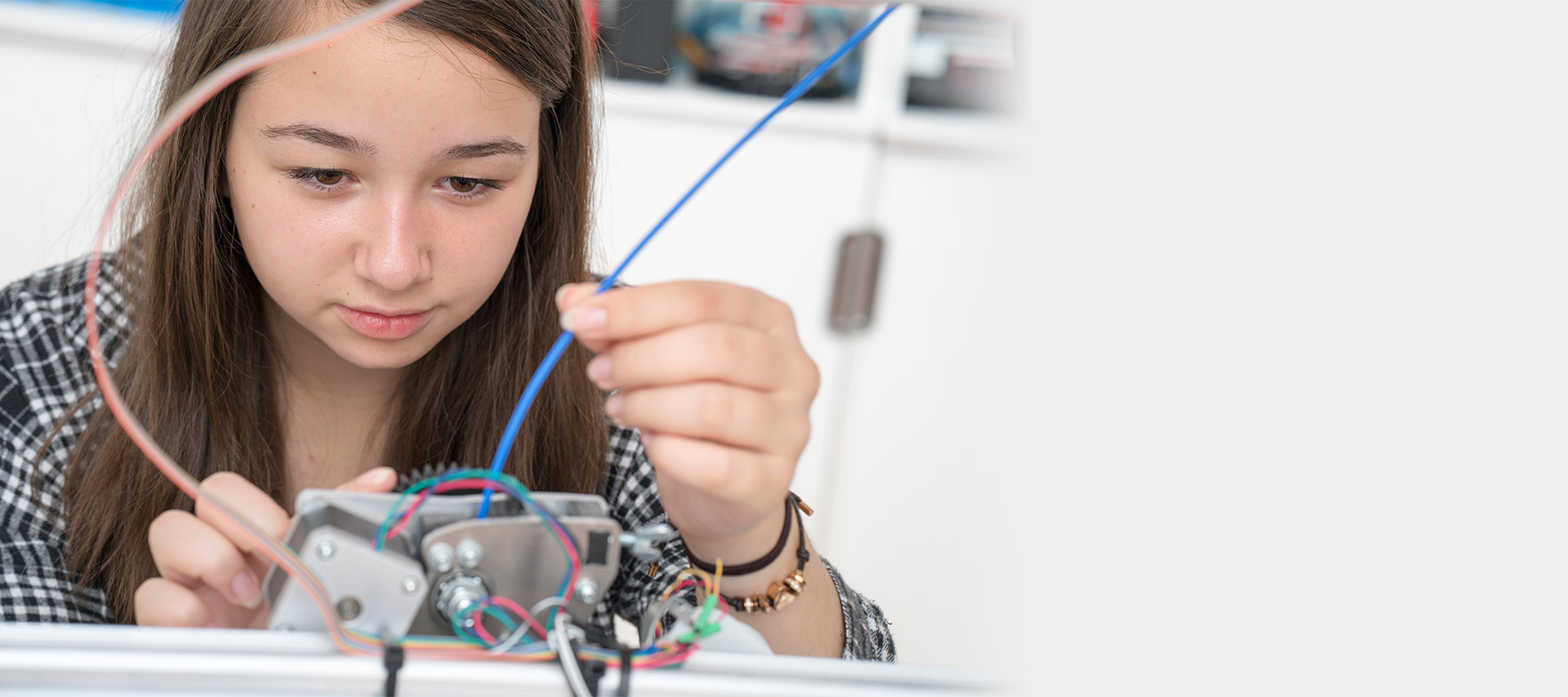 ---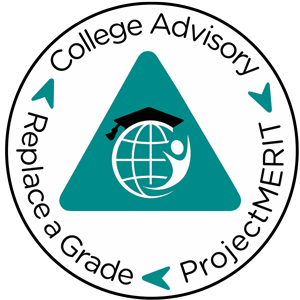 ---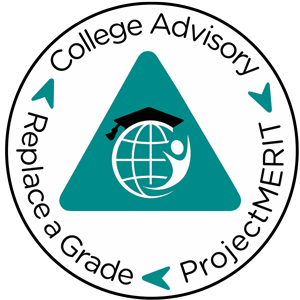 Guarantee that your child stands out and has an unparalleled resume.
You've heard stories about high schoolers with 4.0+ GPAs and perfect SATs being rejected from Harvard or Stanford. Some of these students also have long resumes filled with extra-curricular activities and club memberships. If they can't get in, what kind of students are these colleges looking for?
To get into selective colleges, it's not good enough to just get good grades and score high on the SATs. Anyone can study for a test and complete the work they're assigned. Anyone can attend club meetings or show up for practice. These things don't stand out any more.
At Merit, the College Advisor guides students through the process of innovating their own project—the kind that will build character and dazzle admissions committees.
By creating original projects that involve research and solutions, students find their passions. Students meet with their College Advisor once per week (in person or online) to discuss the project and to learn how to implement and organize the next step. Not only do the students become independent thinkers and receive public recognition for their projects, they also learn leadership skills and build confidence that will last for a lifetime.
When students become the CEO, founder, and patent holder of their projects, their college applications will stand out, and they'll get in!
To learn how to ensure that your child gets in!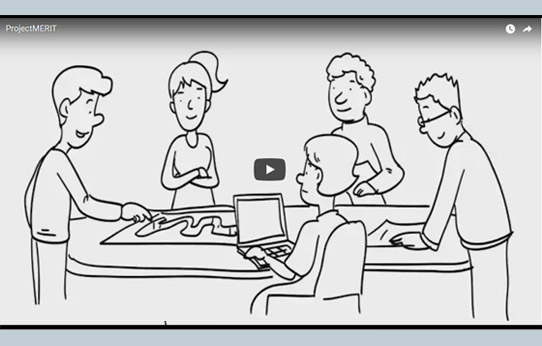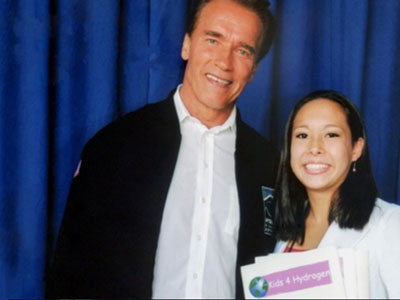 Students become dynamic, independent thinkers and develop lifelong leadership skills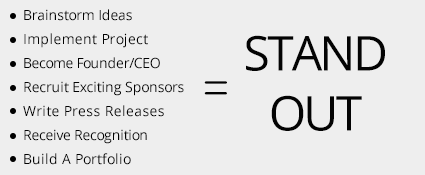 We guide students through the entire process of doing a project -- but they claim full credit!
When your child is the CEO, founder, and/or patent holder, their application will make the cut!
Request a FREE consultation
to learn how to ensure that your child
gets in!
ProjectMerit Book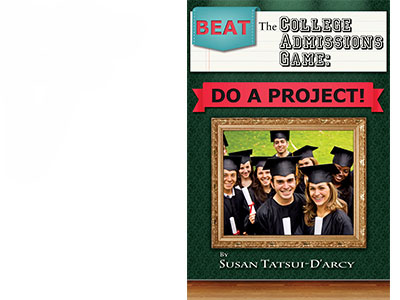 Learn how to do a project with this easy-to-read book!

This book guides the student through the entire process of doing a college project—from brainstorming to implementation to fruition. With examples of other projects that students have completed, the students learn how to plan each step, how manage their time to get it done, and how to present it on college applications to leave admissions committees dazzled.

Do a project. Ensure that your child gets in!

Buy it on Amazon!
Check out Some of Our Projects!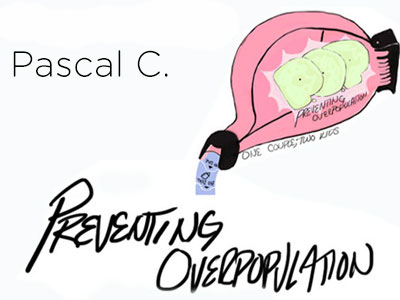 "I came up with this idea of a policy and created this website because I have always thought that there wasn't really much I could do to help with a problem as big as overpopulation. But, with a solution like this, everyone can help, even just by taking a pledge/promise to just have two kids. I know at first it seems a bit much, or maybe extreme, but it could really help in the long run.

I'm a junior at a small high school in Santa Cruz, California. Santa Cruz is a pretty hippy town, and is very active when it comes to employing eco-friendly habits as a community. Living in a town like this, I never quite realized how really weird my little hometown really was. But Facebook completely popped my bubble. I read articles about deforestation, orcas in captivity at Seaworld, and another oil spill. Concerned, I researched these issues: GMOs, animal abuse in food production (Smithfield Foods), pollution, animal abuse in captivity (specifically Seaworld, but also Six Flags), and Crispr. The more I read, the more helpless I felt. I wanted to take on all of these issues until I realized how many of these problems were the direct result of overpopulation."

http://www.popoverpop.com/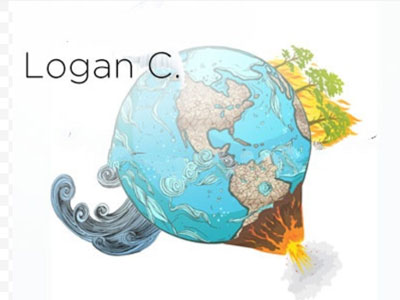 "Earlier this year my English teacher assigned us a research paper where we had to pick a topic and write a four page essay on it. I did not know what I was going to do, so I went online and started looking for big issues that were happening in the U.S. I happened to stumble across climate change, and how many people in Congress were denying its existence. This really frustrated me because if scientists are saying it's real and have proof that it is real, how can one deny its existence? So, I started looking into it more and asking my friends and family if they knew anything about it, and I realized that while many of them believed in climate change none of them knew very much about what it could do. I decided to write about it and how, despite some progress happening in government to take action against climate change, I do not think enough was being done to fight it, and that brings me to now. I have decided that if I really want something that I care about to happen, I need to make it happen, so I created When, Not If… in hopes that I can share facts with people and get the world to take action against climate change.

In the next few years I hope to get into college and go someplace that suits my personality and my needs. I really hope to make a difference with When, Not if… and I just hope that I can become a better person who does all that I can to help people and the environment."

Santa Cruz Sentinel Article

http://www.whennotif.orga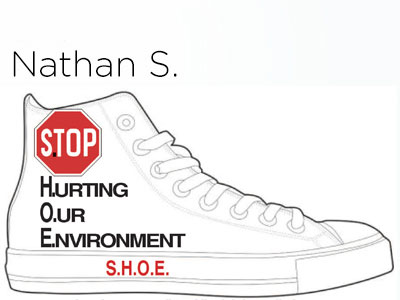 "I was inspired in my junior year of high school to combat environmental issues, when learning about the harm our environment is experiencing in my AP Environmental Science class. I got the idea when he discovered the overflowing landfill and its affects on the environment.

I wanted to find a simple way to combat this problem, but knew just recycling bottles and cans wouldn't be enough. I also wanted to help those in need, which is when S.H.O.E was born. The idea was to make an organization in which people could recycle their shoes in a box, keeping them out of the landfill, and then those shoes would be donated to people in need. I had to figure out how to transfer this idea into an actual business, which was something I had never done before.

First I created a name, a logo, and a website. Next I had to work on advertising, as the organization wouldn't work if no one heard about it. I created flyers and posters to draw in donators. I also needed to find other businesses willing to house the boxes for people to donate. This was extremely difficult as I realized not every business was willing to take the responsibility of getting involved. After I designed my receptacles, I realized that this project would cost quite a bit of money (which I didn't have), to reach my goals. That is when I reached out to local businesses to obtain donations of boxes for use in S.H.O.E. By reusing boxes I was able to eliminate the need for start up cash, while keeping to the philosophy of the three R's: Reduce, Reuse, Recycle."

S.H.O.E. Flier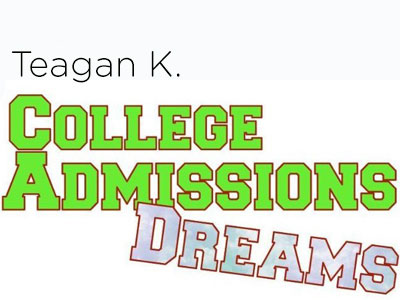 "I learned from researching online that most of the students accepted to schools like the Ivy Leagues were amazing kids, but not because they joined clubs and represented on committees. They used their innovative brains to find a way to impact the world doing something that they loved.

Their are very few websites that tell you this. Wanting to change the way that kids approach trying to get into college, I decided to create a place that inspires students to stay with the activities that they love, whether it be art, leadership, athletics, or anything really.

And as we all know, not every student is looking to go to an Ivy League. I want to extend my help to these students too. Some of these kids still try to overachieve in their college search. Others aren't sure where they stand. And others, even though they have the abilities to do it, barely even consider a four-year college because they believe that they aren't smart enough or that they won't be able to afford the notoriously- pricey ambition of attending them.

Although I am still in high school, I have done a lot of research on colleges, college in general, students who go to college, students who get into certain colleges, and ways for everyone to go to college. On this website, I hope to share some of the knowledge I have accumulated from dozens of people and resources so that the college admissions process is just a little bit easier for everyone."

www.collegeadmissionsdreams.com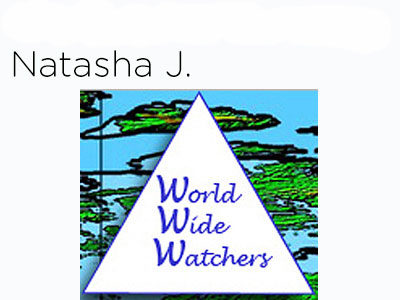 "I wanted to create World Wide Watchers so I could make neighborhoods and communities all over the world safer, because I know how unprotected my neighborhood was.

When I was 12, my house was broken into and items were stolen. Since then, I've always been interested in investigation and crime. In high school, I decided to create my own way of protection nationwide.

With years of hard work and planning, I came up with my own website. I know my family and neighbors now feel safer in their own town. I created World Wide Watchers because I didn't feel safe.

I have no doubts that I am safe now."

www.worldwidewatchers.net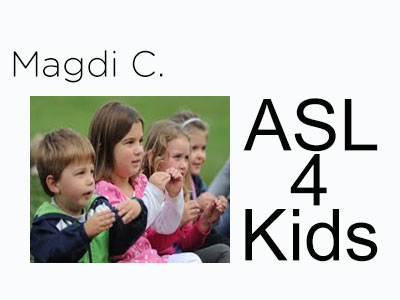 "In my Junior year, I decided to take an ASL class. As the teacher welcomed everyone, I knew this was the right language for me. My teacher signed as she talked to the class, so that we would become more aware and gain a better understanding of the language. She did a lot of physical activities where we would walk around the class and sign to communicate with different people.

On the first day, my class and I learned the ASL alphabet. I memorized it by the end of the first day. This language was easy for me to pick up because I am a physical learner. I really enjoyed signing to everyone and signing to the deaf people on the streets when I passed them. I even went to Deaf Pizza Nights at Woodstock's Pizza in downtown Santa Cruz, and I had friendly convserations there.

This situation made me realize that the deaf community was completely isolated from the hearing world, and I needed to do something to change it, such as starting an ASL class for preschoolers to get them excited at a young age about bridging this communication gap.

www.doyousign.com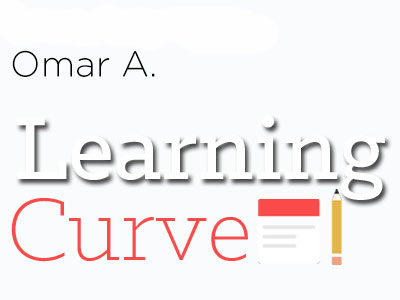 LearningCurve was founded by Omar A., a high school senior in the California Bay Area, with the original intention of providing assistance to his AP Biology class.

With a few months, a simple project evolved into LearningCurve as it is now, with a free one-on-one tutoring service and a variety of AP note guides.

Our goal now is to amplify the original intention we started out with: providing free help that can equalize the playing field between all students so that access to valuable tutoring is not a luxury of the priviliged.

We believe that socioeconomic status should not have to do with success, and so we made LearningCurve to provide help with virtually any subject to students of all backgrounds, free of charge.

www.learningcurve.com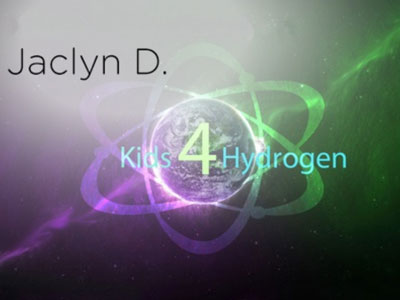 After scooping ice cream from an electric ice cream maker that was powered by her sister's hydrogen fuel cell in 4th grade, Jaclyn became a true environmentalist. Merit's College Advisors coached her as she researched alcohol fuel, hydrogen fuel cells, and solar energy.

In 9th grade, Jaclyn founded Kids 4 Hydrogen, a non-profit 501.c.3. She spoke at the American Lung Association's Breathe Easy Award Ceremony honoring then Governor Schwartzenegger for his leadership in the hydrogen economy at the Walt Disney Concert Hall. After hearing Jaclyn's inspirational speech, American Honda offered her a one-million dollar hydrogen fuel cell car.

Under Merit's guidance, Jaclyn worked closely with hydrogen organizations, car manufacturers, and politicians to find the most sustainable energy carrier for the future. She discussed the possibility of converting combustion engine vehicles from using petroleum to gaseous hydrogen, and worked with several engineers to determine its marketability and safety. Jaclyn won 4 of the 5 scholarships she applied for including the $20,000 Toyota Community Scholars Award. When Claremont McKenna College offered Jaclyn a huge scholarship, she matriculated to the college where every student is a "Leader in the Making."

http://kids4hydrogen.org/legacy/index_history.html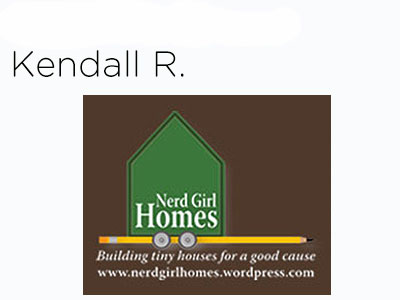 "NerdGirlHomes is a project inspired from one of my childhood goals. My parents have always encouraged me to dream big, and one idea that really stuck with me is that I want to learn to build a house from the ground up.

I've always loved building things. When I was little I created contraptions and structures out of Knex, Legos, Playmobile, and much more. I've learned to weld, use plasma cutters, power tools and to light the wood stove with a blow torch!Now as a teenager I am ready to take on my childhood project and invite you to join me on the journey! Over this summer I'm building a LUSBY from the Tumbleweed Tiny House company. When it's complete, I'll either be donating the tiny house to a deserving recipient or giving the proceeds of its raffle to a charitable cause."

nerdgirlhomes.wordpress.com

Santa Cruz Sentinel Article

831 Magazine Article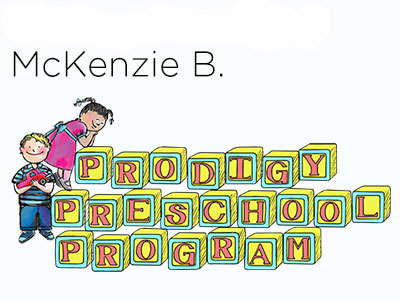 McKenzie B. is sixteen years old, and she was born and raised in Santa Cruz County. She has loved reading ever since she was a little girl. As a child, McKenzie was often found teaching her dolls to read. She started dancing at the age of two, competing at age six, and is now on a successful competitive dance team. Her love of children inspired her to start this program for toddlers. McKenzie plans to study education in college and become an elementary school teacher.

Prodigy Preschool Program gives preschoolers the head start needed to be successful in elementary school. By learning how to read books and write stories, the children build confidence and come to enjoy learning. Prodigy Preschool uses Merit Academy Reading Readiness Program. With this proven technique, preschoolers get a jumpstart in reading, which provides a strong foundation for students as they enter kindergarten.

prodigypreschoolprogram.com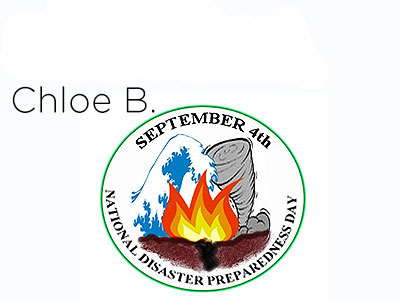 Chloe thought more should be done to prepare for natural disasters. She believes families should know how and where to buy supplies and create kits in case of emergency. In an effort to serve the greater community by spreading the topic of natural disaster preparedness, she created "National Disaster Preparedness Day," a nationwide effort held on Labor Day, to gather communities and spread the word on disaster preparation. NDPD, her California-based non-profit, works in conjunction with various companies and organizations in the Bay Area including the Police and Fire Departments, the American Red Cross and the Palo Alto City Council to raise awareness.

Chloe built an informational website designed as the online source for disaster preparedness. Working closely with her Merit College Advisor, she organized the first National Disaster Preparedness Fair in Palo Alto. Starting a non-profit organization and working with local government in event planning took tenacity, integrity, and hard work.

Press Release
KNTV Interview
KTVU Interview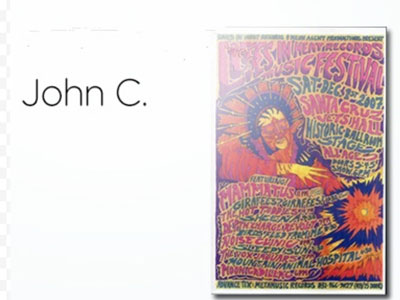 John organized and presented the Loves in Heat Music Festival. During his junior year, Merit helped John to brainstorm about various ways to explore his career options. He wanted to learn more about the music business as a career possibility so he met with local musicians, rented a hall, promoted the concert, and managed the event.

John enjoyed meeting with band members and managers but found it frustrating when they didn't keep appointments or follow through on promises. To avoid further problems, Merit helped John to negotiate with musicians and their managers, write contracts, layout a event flow chart, and negotiate terms with artists.

John's concert was a huge success and what's more, he applied to music business colleges to pursue his dream of promoting concerts.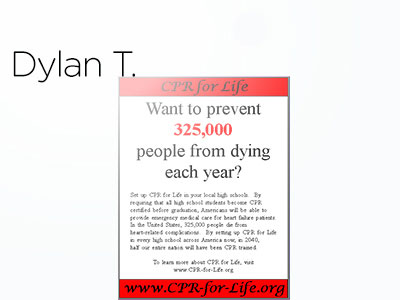 When Dylan learned that his uncle might still be alive today if someone nearby knew how to administer CPR, he immediately decided to do something about it. Dylan convinced his family to join him in becoming CPR certified.

Merit College Advisors helped Dylan create CPR for Life and guided him as he set up his high school's first CPR program for 9th grade students. To make all of Santa Cruz County a safer place to be for heart attack victims, Dylan launched a countywide program. He recruited CPR instructors from the American Red Cross, American Heart Association, UCSC, and local fire departments.

One of Dylan's biggest lessons was organizing all of the volunteers' schedules with high school class schedules. Dylan also managed to get donations from local businesses to pay for the manikin shields and certification cards. He hopes to make CPR certification part of high school graduation requirements. Imagine if every high school student becomes CPR certified? We could save 325,000 lives per year!

Press Release
Santa Cruz Sentinel Article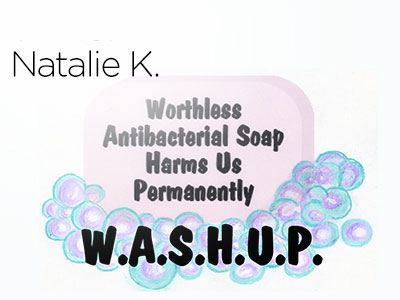 After conducting an experiment comparing regular soap to antibacterial soap, Natalie found that they both kill the same amount of bacteria. Because triclosan causes both environmental and health problems, she claims that there is no reason to continue using any antibacterial products.

As a 17-year-old environmentalist, Natalie organized Worthless Antibacterial Soap Harms Us Permanently (W.A.S.H.U.P.) to educate the public and to encourage them to stop buying products made with triclosan. Merit College Advisors helped Natalie select this project and coached her as she created her logo, ran her experiment, set up her website, did her public debut, put up her video on YouTube, and sent out press releases. Natalie made a soap dispenser costume and paraded along the Pacific Garden Mall to bring attention to her project.

Her story was covered by a local newspaper and she is currently working with her high school to get them to stop using antibacterial soaps.

Press Release
Good Times Newspaper Article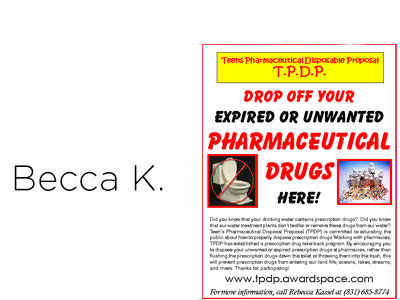 After months of brainstorming, Rebecca found her project when Merit's College Advisor informed her that the bottled water she was drinking contained pharmaceutical drugs. In disbelief, Rebecca checked with local water treatment plants and pharmacists to find that the water treatment plants neither test for nor remove drugs from the public water.

Merit College Advisors helped Rebecca set up an outreach program to teach consumers not to flush down the toilet or toss in the trash their expired or unused medications. They worked with her to find ways to divert the drugs from our water systems and into safe containers that she designed. Realizing the economic and political resistance from pharmacies and drug companies, Rebecca approached Senator Simitian via his Ought to Be a Law contest, and joined Simitian in Palo Alto, Santa Cruz, San Francisco, and Sacramento to turn her idea into a California law.

In July 2008, Rebecca's idea officially became a law (SB966). When several colleges that had initially denied Rebecca admission heard about her project's success, they immediately reversed their decisions and offered her a place in the upcoming freshman class.

ProjectMERIT T.P.D.P. Video
Press Release
Santa Cruz Sentinel Newspaper Article
Palo Alto Online Article
San Jose Mercury Article
Good Times Article