Science
at Merit Academy Elementary School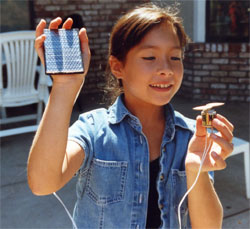 Engaging in alternative energy experiments.
Science at Merit is hands-on from the beginning.


Students explore the scientific world starting in kindergarten by conducting their own experiments. From kindergarten to second grade, students explore cause-and-effect experiments. Students learn to interpret and create graphs that record the results of experiments. In third grade, students study the first forms of life and the beginnings of the universe. In fourth grade, students learn about how things work—from vacuums to toilets to motors. In fifth grade, students study Human Anatomy to learn how their own bodies work. This topic is especially important as children enter puberty.
top