HONORS
at Merit Academy High School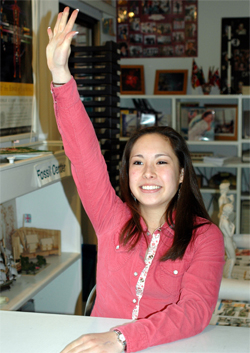 Honors courses at Merit Academy prepare students for success at selective colleges.
Merit Academy offers Honors courses for students who are high achievers. Honors courses offer a challenge above and beyond our college prep courses. In order to graduate with honors at Merit Academy, the student needs to take all Honors courses for four years.

Honors courses are more challenging in a number of ways. They are more rigorous than IB or AP courses. (Although Merit does not offer any courses designated as AP, students can take the AP exams for courses they take at Merit.) They require about 50% more work than regular college prep courses. And they require students to conduct research, apply theoretical concepts, and complete independent projects, thereby providing a more comprehensive learning experience.

After students complete the Honors courses in the sciences at Merit, they are encouraged to begin taking science courses at the local college or university. Here students will be exposed to the college atmosphere and structure, putting them far ahead of their peers by the time they enter college.
top