Merit Academy Middle School Curriculum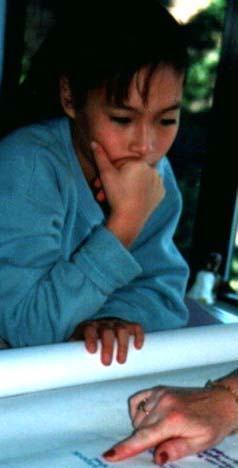 Merit's Middle school curriculum gives students an advanced and thorough academic education
The Curriculum For Private Schools And Homeschoolers


The Merit Academy curriculum offers students the highest level of academic instruction—instruction that not only helps students succeed in middle school but that also prepares them to excel in high school and beyond.

Merit Academy challenges middle schoolers to push the limits of their abilities. From 6th to 8th grades, students write nine long research papers, over 45 short essays, and more than 90 articles for our newspaper. All this writing helps ensure that the students are able to express their ideas well and think about difficult problems in depth. Every student is expected to take numerous Math courses and to complete Algebra I before entering high school. Our science program consists of courses that will prepare them for university-level classes that they will take in Merit's High School Program.

Students new to Merit Academy may need time to adjust to the rigorous academic standards. These students should first take general education courses until they develop the foundation needed to excel in Merit's more advanced courses.

Click here to preview Merit Academy's Curriculum Framework.



Merit Academy is a Kindergarten through 12th Grade Independent School accredited by the Western Association of Schools and Colleges (WASC) as a Supplemental Educational Center.
| | |
| --- | --- |
| Questions? Try our | |
top