Internships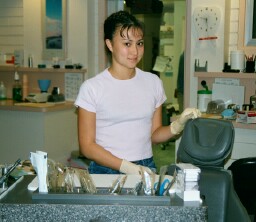 Students enjoy learning about professional careers.
Exploring Career (and Major) Options


Many college students spend years immersed in a course of study only to find—often too late—that they've chosen the wrong career path. There are many reasons for this big misstep. Often students didn't think carefully about the decision, relied too much on stereotypes and myths of the career, or haven't been personally exposed to the day-to-day realities of doing the job.

Merit's one-of-a-kind internship program prevents this problem by letting students work as an intern in a professional setting before going off to college. The internship program allows students to see for themselves whether or not they're cut out for the career they're interested in, as well as what the work actually involves. Internships help students see past the stereotyped images of careers so they can make smart decisions about their future profession before selecting a college.



| | |
| --- | --- |
| Questions? Try our | |
top