College Application Process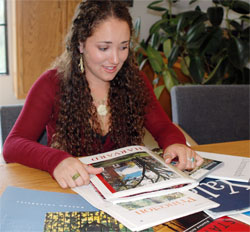 Meet deadlines without stress!
Merit College Advisors will help you organize
the college application process.
It can be overwhelming to apply for college and to apply for scholarships. There are so many steps to go through. Students need to request
letters of recommendation
,
write essays
for the committees, take standardized tests, and complete application forms. All these requirements intimidate many qualified students from applying. Use the Merit Planner to organize deadlines and block off time to complete each task. This isn't the time to rely on your memory!
Comprehensive Guidance
Merit College Advisors make it simple by guiding the students through the entire process. By using Merit's academic planners, the students schedule time to complete each task of the process, so there are no 11th-hour crises. Our College Advisors also help students decide what extracurricular activities, jobs, and projects to focus on when writing the essays and completing the application. And Merit also provides checklists to help students manage the many steps involved in completing both college applications and scholarships.
Merit College Advisors are available to work with students in two capacities. On-Site Sessions are available to students in Santa Cruz, Cupertino, or Palo Alto. Merit's headquarters are located in Santa Cruz County. Call 831.462.5655 or 877.357.5655 (toll free) to get started. Online Sessions are available for students nationwide -- 24 hours per day.

When I started high school, I had a hard time finding my socks in the morning. Before I knew it, I was a senior and I had to start organizing my application forms, teacher recommendation forms, and counselor reports that all had different requirements and deadlines. Merit helped me organize the entire process so that I didn't stress out like the rest of my classmates. I worked with Merit's College Advisor to fill in the Merit College Worksheet, which made it easy for me to see what needed to be done and to prioritize my efforts. I met all of my deadlines and got into all the colleges I applied to. I never thought I would end up at one of the top colleges in the country. Not only was I able to attend my first-choice college, I ended up with a great scholarship too!
-- Tommy Parker
| | |
| --- | --- |
| Questions? Try our | |
top