Merit's Story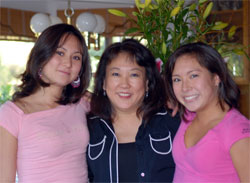 In 1984, I became pregnant with my first daughter Nicole. After the initial excitement, I became overwhelmed about the prospect of sending my daughter to the terrible public schools in our district, which just had their budgets cut. Being an educator myself, I was in contact with some of the teachers. I knew how bad the textbooks were, how large the classes were, and how incoherent the curriculum was. Even though she wasn't born yet, I was worried about how my daughter was to be educated.

I don't think my situation is unique. Across the nation, public and private schools alike are plagued with the same problems. They lack an overall vision. They lack continuity from class to class. Teachers are burned out. In large classes, there is no guarantee that all students receive detailed instruction and individualized guidance. And students are pushed through regardless of whether they're prepared for the next level. These under-prepared students force classrooms to become remedial, making all students suffer.



Rethinking Education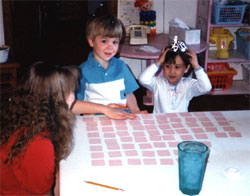 Instead of sending Nicole to another preschool, I decided that she would be taught at home and I would orchestrate her education. First I did my own research on preschool education. Then I designed the Merit Preschool Program to tap into children's innate curiosity to learn. When Nicole was 18 months old, I hired a teacher to teach her and another child for two hours each day and we embarked with the Merit Curriculum.

How did she do? I charted the children's progress weekly. In this small group size—just 2 children—I found that the children learned much quicker than in a large classroom. In less than a year, not only were both children reading, writing, and doing math—but they loved to learn! When it came time to send Nicole to kindergarten, she was reading and writing at a 3rd grade level and she was even writing short stories.

At that time, my husband didn't fully support home-schooling. He insisted she attend a "normal" school. I conceded. We selected a private school with an excellent reputation and enrolled Nicole for kindergarten through 3rd grade. While she enjoyed interacting with the kindergartners and made lots of good friends, she wasn't being challenged academically.



Taking Control of My Children's Education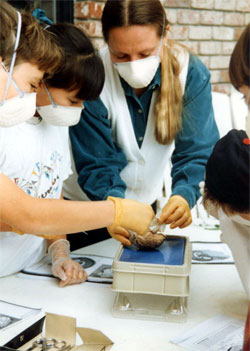 I knew that there wasn't a school with a kindergarten that would be anywhere near Nicole's level, so I set up an after-school enrichment program for her to continue building her academic foundation and stimulating her love of learning. It was only when Nicole asked my husband why she learns more in the enrichment program than at school that he finally agreed to withdraw Nicole from the private school and have me set up an elementary school program for Nicole at home.

I researched academic programs and refined the curriculum. Year by year, I set up curriculums for preschool to 12th grade that included the curriculum framework for each class. I wanted to ensure that Nicole would receive a strong foundation across the curriculum so that by the time she graduated high school she would be at the level to choose whatever career and whatever university she wanted.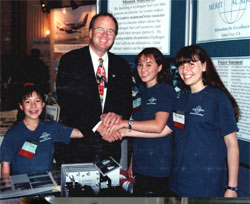 Building the curriculum took years of research and revisions. I worked with the teachers and discussed how the lessons worked and I made some adjustments. When my second daughter Jaclyn was born, she was taught using the same curriculum and I tweaked it based on what I had learned the first time through. Since then, I've developed curriculum for hundreds of students and refined it to perfection.

It was a lot of work, but it paid off. They both received straight-A's at Merit Academy, and they took one science course each quarter at the local university. Jaclyn published three books and over ten articles, and her Kids 4 Hydrogen program was very successful. She did her undergraduate studies at Claremont McKenna College. Nicole did her undergraduate and medical school studies at Stanford University. She is doing her Emergency Medicine residency at Harbor UCLA. They both enjoy successful careers and continue to publish books and articles in their spare time.


Giving Your Child a Merit Academy Education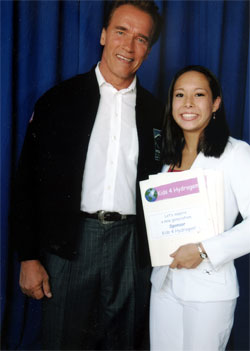 If your goal is to give your child the opportunity to build a strong academic foundation and excel in school, Merit Academy's one-on-one classes is the ultimate choice. By having individual teachers for every class, your child will thrive. No more will you wonder whether or not they're learning or if they're falling behind. With one-on-one classes, Merit teachers can focus on your child, which creates the optimum learning environment. For your accelerated student, Merit provides the curriculum that challenges and stimulates students.

For those do-it-yourselfers, all of Merit Academy's curricula can be yours for use with small classes either at home or at private schools. You can order any portion of the Merit Academy curriculum from preschool through 12th grade, including the course descriptions and weekly lesson plans. The lesson plans lay out a weekly guide for lectures, readings, homework, essays, projects, guest speakers, field trips, and movies (when appropriate). Each course includes a list of suggested novels, textbooks, workbooks, and other teaching materials, which are not included, but can be purchased from local educational supply stores, from educational publishers, and off of the internet.

The course descriptions even include field trips. Most field trip suggestions are for San Francisco, Santa Clara, and Monterey Bay areas. This is done only to set an example for appropriate field trips to complement our curriculum. Similar kinds of field trips are available in other areas.

Merit Academy is a Kindergarten through 12th Grade Independent School accredited by the Western Association of Schools and Colleges (WASC) as a Supplementary Education Center and the Student and Exchange Visitor Program (SEVP) for international students.
top