MERIT EDUCATIONAL CONSULTANTS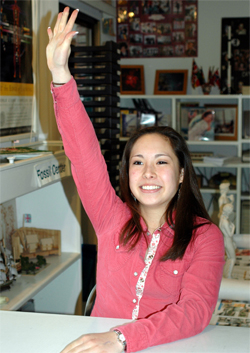 Give Your Child the Academic Foundation to Instill Confidence
in the Classroom and Beyond
At Merit we believe that everyone has the potential to succeed in school and in life, because everyone can learn. The way we learn, though, varies greatly from one person to the next. Unfortunately, most schools aren't set up to make the most of individual learning styles.
Merit offers a customized, thorough, and thoughtful alternative to the "one-size-fits-all" approach. Merit's programs are specifically designed to meet individual needs and unique learning styles. Every classroom is a classroom of one, allowing tutors to focus on the needs and interests of that one student.
We devise a customized plan for each student's education. First we assess the student's individual needs through diagnostic testing, consultations with the student's teachers, and discussions with parents. A Merit educational consultant considers the student's skills and learning style, the student's family dynamics, the student's performance in school, and any other relevant factors, to create the best academic environment for each student. Then we monitor and fine-tune each student's educational plan to make sure it continues to meet the student's evolving needs.
For face-to-face sessions, Merit services Santa Cruz, Monterey, Santa Clara, and San Francisco Counties in California. Educational consultation is billed at $125 per hour. Call 831.462.5655. Our Educational Consultants will answer your questions and guide you as you orchestrate your child's educational plan. Educational Consultation is available online across the nation.
Click Here to read brochure.
top