MERIT EDUCATIONAL CONSULTANTS: Private Tutoring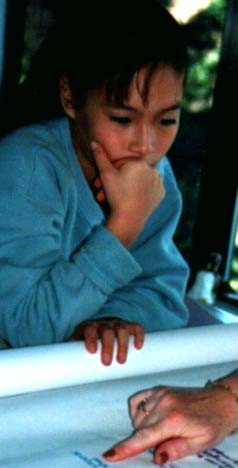 Our Students Often Make Up to
Three Years' Growth in a Single Year
Long gone are the days when tutorial support was a sign of failure. Although some remedial students need tutoring, many students work with a tutor to gain enrichment and to make up for the time lost in overcrowded classrooms. For them, tutoring helps them to strive for excellence.
Whether they need help catching up or seek to build mastery, students respond dramatically to a tutor's personalized attention and support. Often, their learning accelerates so quickly that they are able to make up 2 to 3 years' work in a single year.
Merit tutors are personally selected to work with your child based on their academic background, teaching style, and personality. In most cases, tutors work with your child in the comfort of your home at a time that is convenient for you. Tutorial sessions are billed at $48 per hour (1.5-hour minimum). Call 831.462.5655 to learn more about Merit tutors and set up your initial consultation session.
"Susan Tatsui-D'Arcy is so resourceful. She has a depth she can go to -- quickly -- in order to help a student on many different levels. Her approach is tailor-made for each person, taking into account their learning styles as well as psychological issues, should they be present. She's flexible, too -- if one approach isn't working, she has the creativity to find one that will."
-- Richard Gilbert, MD
top