Arts
at Merit Academy Middle School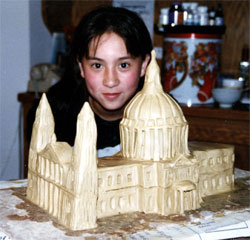 Merit Academy students build clay sculptures for art projects.
In middle school, our Art program emphasizes appreciation through imitation.

Students reproduce the paintings and sculptures of the masters under the guidance of our talented Art teachers to understand the creative design and complex artistry that went into crafting it.

To complement their History curriculum, students also replicate clothing, flags, furniture, architecture, weaponry, and other artifacts that come from the time period they're studying in History. Students also learn about the music of the period they're studying in History by listening to CDs, watching videos, and attending concerts.

All students are encouraged to master a musical instrument. Private piano and voice lessons offer students the opportunity to learn musical and sight-reading skills.
top