2010-11-02
UC Will Waitlist Some Freshman
for the First Time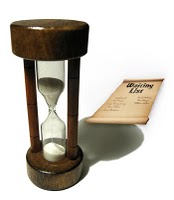 With an overenrollment of more than 15,000 students for the incoming 2010 class, the UC system (all UCs except UCLA and UC Merced) will waitlist incoming freshman for the first time. Students who receive wait-list offers are advised to submit their intent to register at a different college where they have been accepted to. This will guarantee their place in a college for Fall 2010. Then, on June 1st when the UC's will notify all wait-listed applicants of their admissions decisions, students who receive admissions offers can elect to cancel their intent to attend their safety college by forfeiting their deposit and accepting the offer from the college of their choice.

Students who would like to stay on the wait list need to opt in. Carefully read the instructions to ensure that you are officially on the wait list. If you have questions about the wait list process or need guidance about how to best position yourself, contact Susan Tatsui-D'Arcy at Merit Educational Consultants.
top