Welcome to
MeritWorld
We offer a new world of academic options.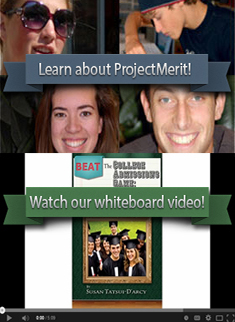 Merit Academy
: Take one-on-one classes and watch your children excel (K-12).
Online College Advisory
: Receive FAST, comprehensive guidance through the college application process.
ProjectMERIT
: Do a project, stand out, and get into top universities.
Accredited Classes
: Need to take one class to graduate or for college requirements?
Tutoring
: Ace the SAT/ACT/TOEFL/All academic subjects.
Home School Curriculum
: Can't afford Merit Academy? Buy the curriculum and home school!
Educational Books
: Read books to prepare your children for success in school and beyond.
top